We have now brought all 8 conferences together under one roof. We have added a Q&A
library to get your questions answered. We are going to present to youcourses and live presentations to carry you through the 12 months.
We also brought in yoga and meditation practices that we can all do each day to help us thrive in our recovery together.
And on top of that, we have created weekly content that is easy to access and which we can all connect on together.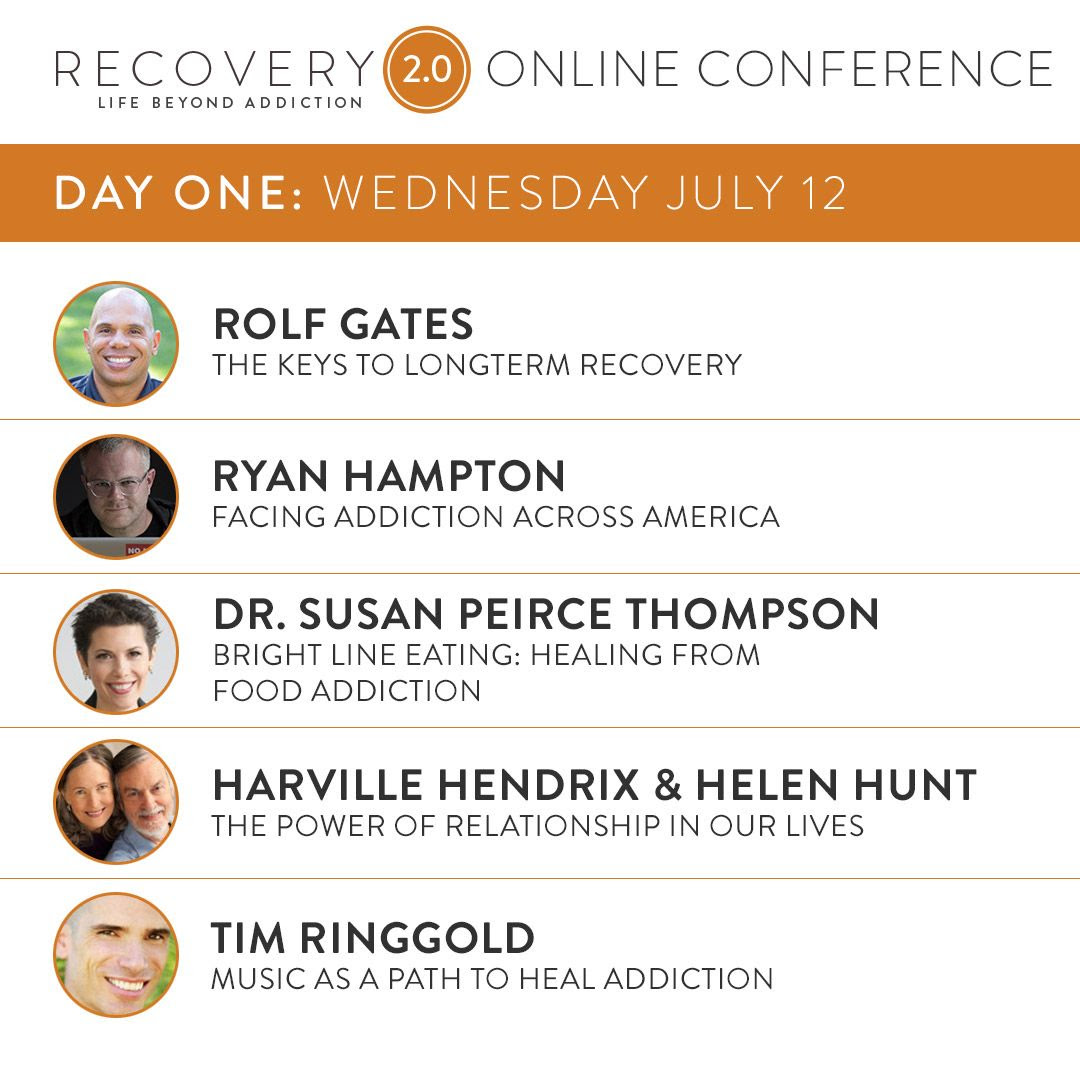 http://recovery2point0.com/play/