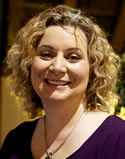 The essence of shamanism is that it heals relationships.
Between mind and body, between people, between people and circumstance, between humans and nature, between matter and spirit, and between individuals and society.
It's when we master the ability to create change in what holds things together, that we can change anything.
On this call I'm going to share:
How to use the planes of consciousness and levels of reality to create change.

How to know which level to work out to create the biggest change with the least effort.

What is shamanism and why is it helpful?

How to use shamanic practices to shift your reality, and change your life.

What is grokking, shapeshifting, and journeying?

How to transcend different realities.

How to prepare for your next initiation.


How to plunge into life with your mind and your senses to become a powerful co-creator.
http://events.instantteleseminar.com/?eventid=84039951