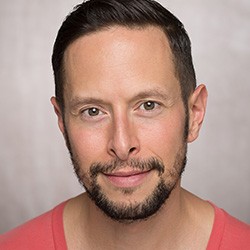 How do we live longer, happier lives? In this nurturing interview, chef
Jason
Wrobel

discusses the connection among nutrition, physical activity, and longevity. Jason starts by sharing the inspiration for his new book,

Eaternity

, which features more than 100 plant-based recipes and lifestyle advice for better health and well-being. Unlike other guidebooks that are written for vegetarians and vegans, Jason's is designed for people looking to transition into a healthier way of living—without sacrificing delicious flavor. Jason also talks about the importance of physical exercise and shares compelling research into the habits of centenarians, those who've lived into their 100s. Listeners will gain tips on how to avoid detox symptoms as they transition into a new diet, and tricks to help stick to a new plan and not fall off the wagon too quickly. Jason shares recipes from

Eaternity

—including Cherry Chocolate Smoothie and Supreme Vegan Nachos—that are sure to satisfy!
https://www.hayhouseworldsummit.com/lessons/living-a-deliciously-long-healthy-joyful-life