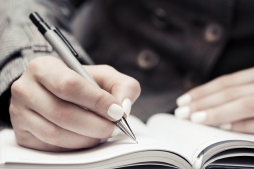 How to get your book written even if you are not a great writer

How to find an editor and what you should look for when choosing

What type of book you should write and publish and tips to help you succeed

How to find the right agent and get published

Writing advice from prolific writers like

Dr. Wayne Dyer, Deepak Chopra, M.D., Doreen Virtue, Marianne Williamson, Gregg Braden, Kris Carr, Louise Hay, Mike Dooley, Lynne McTaggart, Michael Neill, Nick Ortner, Gabrielle Bernstein

and many more

Book proposal templates that get attention from publishers
After registering for the Writer's Workshop Online Course, you will be able to submit a book proposal and have the rare opportunity to be selected for one the following prizes:


| | |
| --- | --- |
| 1st Place: | $10,000 advance and a publishing contract with Hay House! |
| 2nd Place: | Balboa Press Master Package ($8,149 publishing value) |
| 3rd Place: | Balboa Press Inspire Package ($3,699 publishing value) |


BONUS 2

Book Marketing Online Course
With Hay House CEO Reid Tracy and COO Margarete Nielsen
An Amazing $499 Value Free with Purchase!
The most successful authors or entrepreneurs know that it takes a firm commitment of time and energy to build the kind of platform (audience) that not only reaches millions, but also creates a loyal following – now's your chance to learn from seasoned marketing experts about what it takes to create a bestselling book or product.


Course Overview

Lesson 1:

Email Marketing, List Building, Usage & Social Media

Lesson 2:

Product Development & Revenue Ideas

Lesson 3:

Product Launch Success using all Channels


BONUS 3

Writing From Your Soul Online Course
With Dr. Wayne W. Dyer
Exclusive to Writer's Workshop!
An Incredible $497 Value Free with Purchase!
Be among the first to take this inspiring 5-lesson course from world-renowned author and spiritual teacher, Dr. Wayne Dyer. Wayne was a prolific writer and believed writing is a calling from the soul. While most other writing courses teach the practice of writing, Writing From Your Soul provides a deeper level of study. Using stories from his own life, Wayne teaches you how to tap into the infinite consciousness of which we are all a part in order to let your soul expand through the written word. He also sheds light on the important aspects of marketing and publishing with integrity. If you're like Wayne, and you must write, join him for this enlightening and entertaining course created just for writers!


Course Overview

Lesson 1:

The Calling to Write

Lesson 2:

Following Your Soul's Path

Lesson 3:

Righting Yourself to Write

Lesson 4:

Publishing With Integrity

Lesson 5:

You Must Write


BONUS 4

Your Choice of One Ticket to a Writer's Workshop Live Event in 2016

An Up to $650 Value Free with Purchase!*
The Writer's Workshop will give you the combined wisdom of more than 50 years of writing and publishing experience in four information–packed sessions. Join me in Chicago with Caroline Myss, a leading voice in the fields of human consciousness, spirituality and mysticism, health, energy medicine, and the science of medical intuition. Or come to Maui to learn fromDoreen Virtue, who is the author of Healing with the Angels, How to Hear Your Angels, Messages from Your Angels, Archangels & Ascended Masters, Solomon's Angels, and theArchangel Oracle Cards, among other works. Nancy Levin,former Hay House Event Director, author and certified integrative coach, will be at both events and will offer her insight and experience as she leads writing exercises to jump-start inquiry and exploration.

*You just pay a $50.00 materials fee.
http://www.learn.hayhouseuniversity.com/writersworkshop-course-us?utm_content=6550&utm_medium=email&utm_campaign=email_course_tracy_writers_workshop_relaunch_2016_US&utm_source=15898972_wwus&utm_id=6550