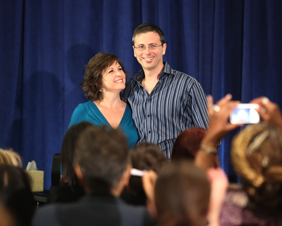 The very best way to learn and integrate these
skills is by connecting with other people who also
want to become better at Client Attraction.
Research has shown time and time again that only a
small percentage of people can read a book or
listen to a home study course and truly integrate
what they've learned...and most coaches and
holistic practitioners are kinesthetic learners,
so they need to have a powerful experience in
order to absorb what they're learning.
Studies have also shown that the level of success
of the students who try to learn on their own
doesn't even come close to the people who learn
the same information through in-person
experiences.
This is why we want to invite you to not just
learn the 8 most essential keys to attract
clients, but to also experience these keys, so you
can start using them immediately and create your
business and your life in a way that works for
you.
https://clientattractionsummit.com/join/claim-your-full-scholarship/