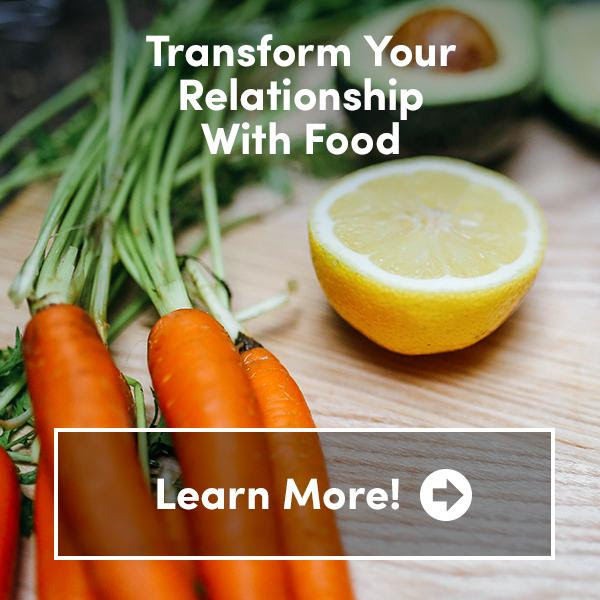 Transform Your Relationship With Food™ was developed by MarcDavid,
Nutritional Psychology expert, best selling author of the classic books Nourishing Wisdom and The Slow Down Diet, and founder of the Institute for the Psychology of Eating. Marc originated and developed the new approaches of Mind Body Nutrition and Dynamic Eating Psychology, and is a pioneer and leader in creating an eating psychology for everyone.
He's been teaching, counseling and researching for over 3 decades and is dedicated to creating a positive, inspiring, results oriented approach to the full spectrum of our eating challenges. He's combined various tools and distinctions from functional and clinical nutrition, along with a long list of psychological traditions that together create a fresh new approach that works. This approach is time tested with thousands of clients and tens of thousands of readers, students and followers around the world.
Week #1 – Foundational Concepts for a New Relationship with Food
This powerful presentation will lay the all-important groundwork for breakthroughs to happen and for true change to take hold. A few highlights include:
How to work with and understand any health symptom

A new view of eating psychology

How to see your eating challenges in a whole new light

Understanding how our issues with food originate

Key principles to re-inventing your relationship with food
Week #2 – Harnessing the
Metabolic Power of the Brain
In this pivotal session we'll take an in-depth look at the important ways that mind, brain, and emotions impact nutritional metabolism. Some highlights include:
Tools to access the metabolic power of the parasympathetic nervous system

Increasing digestion, assimilation & calorie burning via emotion regulation

Letting go of toxic nutritional beliefs

A deeper understanding of emotional eating

How the brain impacts food addictions and attachments
Week #3 – Lessons from
Dynamic Eating Psychology
It's time to re-invent how we view our eating issues, and the practical approaches we take to fix them. In this session we dive into exactly what results-based strategies look like when it comes to transforming your relationship with food:
Positioning yourself for breakthroughs with food and health

The 7 key domains of life that impact our relationship with food

Discovering the brilliance in your eating and health challenges

Strategies for navigating any eating concern

Success stories
Week #4 – The Nutrigenomic
Breakthrough
This session is a fascinating exploration into the leading edge of nutritional understanding. You'll come away with doable strategies that can be metabolic game-changers. Some highlights include:
Simple yet powerful universal nutrition principles

A deeper understanding of what creates nutritional and metabolic health

Key dietary strategies for a greater sense of empowerment and energy
New insights from genetics, clinical nutrition and cutting edge research

Nutritional self-care made simple
Week #5 – The Psychobiology of Pleasure, Desire and Appetite
In this fascinating session you'll come away with a fresh new perspective and powerful insights around managing appetite, hunger, and our inborn need for pleasure. Some highlights include:
A big-picture understanding of hunger and appetite

Effective tools for natural appetite regulation

Mind Body Nutrition techniques for overeating

Tapping into the hidden wisdom of binge eating

Using pleasure to fuel metabolism and enhance nutritional status
Week #6 – Nutritional
and Emotional Mastery
A detailed look at how our personal and metabolic worlds synergize to create health and vitality. This is a fascinating blend of science and psychology. Some highlights include:
Accessing the intelligence of the enteric nervous system – the brain in the belly

Harnessing the power of the gut-brain for empowering digestion

Enhancing energy with bio-circadian nutrition

The hidden connections between immunity, food and mind

Mastering your relationship with food
Week #7 – Food, Metabolism
and the Sacred
This is a time to focus on the deeper aspects of our relationship with food and how it's impacted by the larger life lessons that we're here to learn. Highlights include:
Finding the places that you hold back

Discovering your personal life lessons and their impact on health

How giving your unique gift is a powerful metabolic enhancer

Unleashing your authentic expression as a way to empower your relationship with food

The connection between food, health and spirituality
Week #8 – Creating a New
Nutritional Story
In our final session together we'll integrate the lessons learned in this online retreat and chart a new course for a nourishing and inspired relationship with food. Some highlights include:
How our personal story impacts metabolism

Contacting your inner purpose around food and health

How to generate a long-range nutritional strategy that works

Managing obstacles into the future

Embracing greater levels of health, energy and freedom
http://psychologyofeating.com/transform-relationship-food/